Looking to build a global and distributed team of Software Developers?
According to Statistics Brain 43% of U.S. tech companies hire globally or outsource
Not only does it save costs but it also provides a larger talent pool and frees up the workforce within the company.
Software development outsourcing allows you to cast your net as wide as possible. So the question is, where do you look for quality talent? 
Here are some interesting spots to find your next hire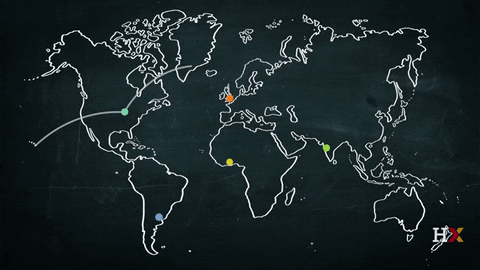 South Asia 
Key software developer markets
India 🇮🇳
It ranks as one of the top countries in South Asia to offshore software developers. It is the second country in the world to have the most STEM graduates with 2.6 million in 2016. The IT industry has 120,000 professionals added to its talent pool yearly.
TopCoder rated India as the 12th most advanced country for programming skills ranking across the outsourcing locations. Gild research showed that Indian developers outscored Americans on math and logic assessments by 11%.
Thailand 🇹🇭
Thailand has some of the best tech talent available for companies looking to offshore. A 2016 survey by A.T Kearney states that Thailand holds the 6th position among ASEAN countries with the offshore labor market. They boast of low maintenance and operational costs.
Philippines 🇵🇭
30,000 engineering graduates a year. It is the third-largest English-speaking nation in the world and has a 94 percent English literacy rate. The cost of finding tech talent is 1/5th the rate of developers in Western countries. It is one of the top destinations for outsourcing and Manila ranks as the second-best city for outsourcing globally by the Tholons Globalization Index.
India adds 120,000 professionals to the tech talent pool yearly. The Philippines produces 30,000 tech graduates and boasts of a 94% English literacy rate.
Top skills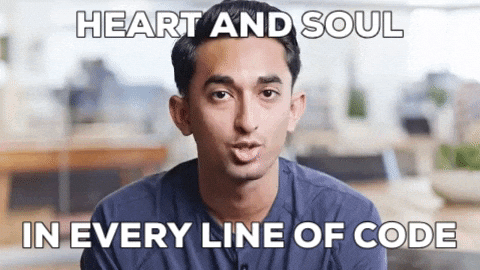 Among Indian IT professionals, Python is the most preferred programming language. Other languages like C++, C, Java, Java 8 still prevail.
Software developers in India are looking toward coding for mobile web applications, JavaScript MV frameworks, and video tags. The medical coding sector is also very popular and is likely to grow by 23% this year!
ITviec found that PHP is the most well-known language among developers in Vietnam.

The Philippines produces

130,000 graduates in information technology and engineering yearly. Their tech skills lie in iOS and Android apps programming.
English speaking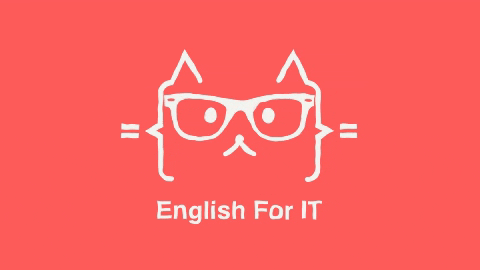 The Philippines has the highest English speaking rate at 94%.
India ranks 28 among 88 countries with regards to English skills and has a score of 57.13 on the Index. Only 6.8% of engineers show the ability to speak or respond fluently.

In Thailand, around 27% of the total population speak English
Notable tech companies
Grab from Singapore is a taxi booking and ride-sharing app. It has over 1 million drivers registered and 45 million downloads.
ICARSCLUB is a start-up from Singapore that allows people to rent out their cars by the hour. Since only 15% of Singaporeans own a car due to high prices of ownership, they had a great opportunity.  
Eastern Europe
There are 1 million developers in Eastern Europe and this number continues to grow. 
Poland 🇵🇱
It has 250,000 software engineers with 20% involved in outsourcing. It is a rich resource for programming languages like Java, Ruby, and Python. PayScale states that an average software developer's salary in Poland is $23,912 yearly as compared to $69,083 received by US developers.
Romania 🇷🇴
This country has 5000 IT graduates a year from 40 prestigious universities. The developers prefer languages like C, C++, and Java. They receive an average salary of $24,665.
Ukraine 🇺🇦
This country produces the highest number of engineering graduates with 560,000 a year from 800 universities. It is a great place to outsource web development since there are many Javascript, Magento, Scala developers, and C++ engineers. It was named as the "Outsourcing Destination of the Year" in 2017. And featured in Gartner's top 30 countries for offshore services.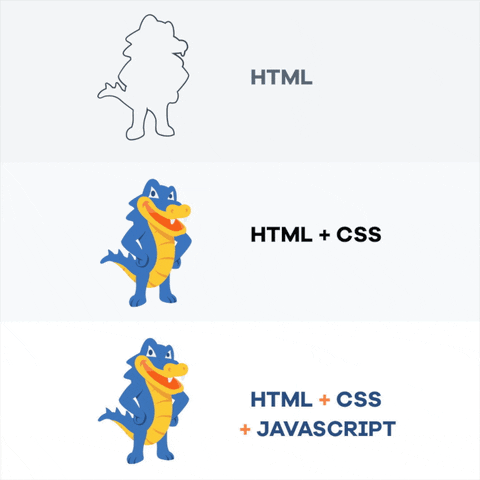 Bulgaria 🇧🇬
It has 3000 IT graduates each year. The software developers rank #12 for best developers and its Java and Python developers rank #2 and #3. C++ and Java are the popular programming languages
Romania has 6 developers to every 1,000 inhabitants. Poland had 279,800 developers in 2018. In Ukraine, there are 4 professional developers for every 1,000 inhabitants. Ukraine is the 2nd largest talent pool in Eastern Europe and there are 184,700 IT professionals. 46,6% of the IT workforce is in Kyiv of Ukraine. Microsoft, Samsung Electronics, eBay, IBM all have offices in the Kyiv.
The average age of a software developer in Ukraine is 21-29. The youngest being either the designers or front-end developers. Compared to this, the average age of a developer in the USA and UK is 28-29 years.
Top skills
An Infoshare report states that the most popular programming language in Eastern Europe is PHP.

Poland, Ukraine, and Romania rank high on both Hackerrank and TopCoder.

Among Romanian developers, JavaScript SQL and PHP rank the highest. The IT tech talent pool grows by 7,000 graduates a year and there are 6 programmers per 1000 citizens in Romania.
In Ukraine developers are skilled in Java, followed by JS, C#, and Python. There is a growing interest in machine learning and data science in this country.
English speaking
The English Speaking Index states that Eastern European countries have moderate to high English speaking levels. In Ukraine, 81% of software developers have intermediate or higher levels of English speaking skills. There are only 16% of tech professionals who are at pre-intermediate English levels. Poland ranks #11 among countries with high English skills and Romania occupies position #16.
Notable tech companies
Shazam, a company founded in 1999 that allows you to tag any song you have heard on the radio or television. 400 million+ people have used the app!
Waze

developed by an Israeli start-up and helps people navigate through traffic. Google picked it up in 2013 for $1 billion!
North America
Key software developer markets
Canada 🇨🇦
It has a strong educational infrastructure and 18.6% of Canada's annual graduates have STEM degrees. Canadian programmers received the 21st ranking by HackerRank. The Tholons Globalizations Index also ranked Toronto, Calgary, and Halifax in the top 50.
United States 🇺🇸
Evans Data Corporation reported that the number of software developers in the US reached 4.2 million in 2019. The U.S also provides a great market for English speaking tech talent.
According to Evans Data Corporation, there were 4.4 million software engineers reported in North America in 2016. 
Canada is the fifth most represented country for global tech talent. Out of which, Toronto makes up 32% of Canada's software developer talent pool.  Montreal makes up 19.6% and Vancouver 10.2%.

Evans Data Corporation reported that the number of software developers in the US reached 4.2 million in 2019.
Top skills
72% of software developers in Canada identify themselves as web developers and two-thirds classify themselves as full-stack developers. Out of all the programming languages, Javascript leads the stack.
The number of qualified engineers in Canada's labor force is greater than in other G7 countries. Canadian professional developers work in web development but there is also a large number who work as mobile developers or in machine learning.
45% of Canadian developers identified as desktop or mobile developers or both.

Seattle ranks among the top 10 tech poles from telecommunications and IT services. It has 76,000 engineers employed in the aerospace industry.
Washington has 5 times the average concentration of developers working in computer systems design and related services.
Notable tech companies
The online retail giant Amazon.com, ebay.com, Google.com the world's no.1 internet search engine, Facebook, Youtube, and Twitter are the reason that North America has become a haven for tech start-ups with the finest technology professionals to work in the region.
Africa
Key software developer markets
Egypt 🇪🇬
Egypt is an outstanding location for outsourcing IT talent. Although it ranks 42nd on HackerRank's list of the top 50 countries for software development,  there has been a large investment in STEM-focused high schools and an increase in English speaking skills. It is also very affordable to outsource tech talent here since the average salary for a senior software developer in Egypt is $6,041.22.
Kenya 🇰🇪
Nairobi in Kenya is known as the Silicon Savannah. It has a high concentration of programmers and official languages spoken here are English and Swahili. It is a great place to outsource quality programmers.
Nigeria 🇳🇬
The largest city in Nigeria, Lagos has great potential to become an outsourcing hub. Many new technological policies are being issued by the government to boost the tech talent of the country.
Many companies who work with Nigerian citizens also mention the friendly and sociable nature of the people. In Nigeria, English is the only official language that is great for any company looking to outsource.
A GitHub report stated that developers from Africa created 40% more open source repositories on the software engineering marketplace which is a higher growth percentage than any other continent globally.
Top skills
According to Wits University's Joburg Centre for Software Engineering (JCSE) and the Information Technology Professionals South Africa (IITPSA) Java is the most in-demand programming language in South Africa.
Kenya produces programmers that are skilled in Java development, SQL databases, and software development for mobile solutions.
Nigerian and West African IT professionals prefer Ruby on Rails, C++, Java and, HTML.
English speaking
When it comes to English skills, Kenya has ranked 18 out of 100 in the global standing of countries. South Africa stands at #6 globally.
Notable tech companies
Interswitch is a member of Africa's unicorn club. It has a valuation of over $1Bn 
Pineapple for a fresh approach to insurance in Africa. An app that lets you quote and insure in minutes by taking a picture of what you want to insure.
Nigeria is great for start-ups and 3 of Africa's most notable companies including Jumia, Konga, and MallforAfrica which Nigerians founded.
There are so many rich destinations around the world that you can choose to outsource tech talent. Which one of these do you have your eye on? Create your job on Stackraft and we will find you your next engineer. While you're on the lookout for your new tech talent, why not also take a moment to figure out one of the most pressing questions in tech. Where are all the women in engineering?